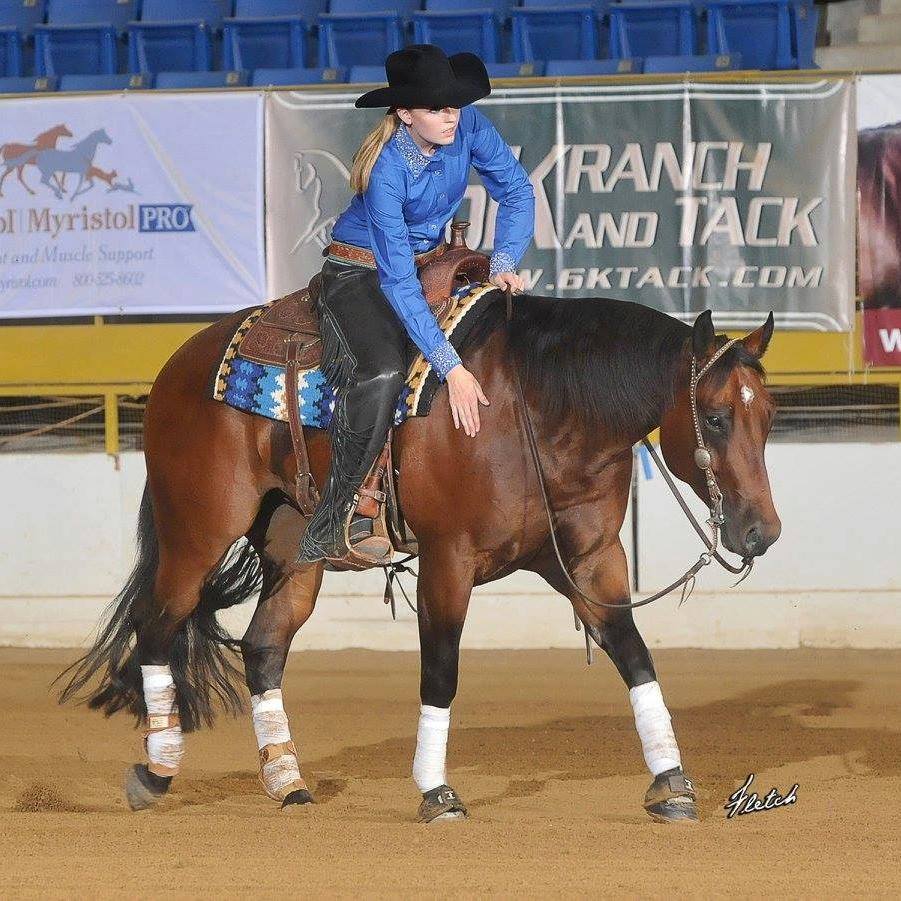 Congratulations to Miss Lauren Streeter for winning the RMRHA Youth scholarship 2017.
She will be attending Oklahoma State University in the fall.
YOUTH
Attention Youth Members: Keep up to date with youth activities via e-mail. If you did not submit an email address with your youth membership application, please feel free to email Youth Coordinator to ensure that we have your address.
Proposed Amendment to the Bylaws – Youth Elections
Attention RMRHA members: The Board has a proposal for an amendment to the Youth By-Laws for you to review. (see below) A vote of the membership will take place during the Columbine Classic. The amendment has Board approval. This announcement is per our bylaws and your vote is in accordance, too.
This proposal is in reference to the Youth Elections outlined in Article XIV Section 2 of our Bylaws.  The Bylaws can be referenced on our website here.
The proposal will change the timing of the election from Summer Slide to coincide with the annual RMRHA Board of Directors election held at the end of each year with results announced at the Awards Banquet.  
Per our Bylaws once a proposed amendment has been approved by the Board, it must be announced once to the membership and then voted on by the general membership.  The exhibitor party at Columbine Classic will serve as our next general membership meeting and a vote will be called at that time.
The proposed amendment will replace Article XIV Section 2 of our current bylaws and will read as follows:
Only Youth members in good standing shall be eligible to be officers of the Youth Association. Officers shall be elected for a term of one (1) year and may succeed themselves. The same person shall hold no more than one office simultaneously. Election shall be by ballot and a majority of the votes cast shall elect. In the case of a vacancy in the office of President, the Vice President shall automatically succeed. The officers will fill any vacancy in any other office for the remainder of that term. 
Election of officers shall take place annually on or before October 15th.  The nominating committee shall prepare a ballot with a slate of officers and directors (as applicable) for the annual election and said ballots shall be mailed to all current youth members in good standing.  Members shall be given until November 25th to return their completed ballot.  The independent auditor shall tally the votes from mailed in ballots and present the results to the Chairman of the Nominating Committee who shall announce those results at the Annual General Membership Meeting.
All questions and concerns can be sent to the Chair of the Youth Committee by clicking here.
Congratulations to our elected Youth Officers for 2018:
President: Daisy Kaufman
Vice President: Kaylene Cunningham
Thank You to our outgoing President Allyson Hallberg for your time and efforts in the 2017 season.